NEW CHALLENGE: SUPER SUP ENGLAND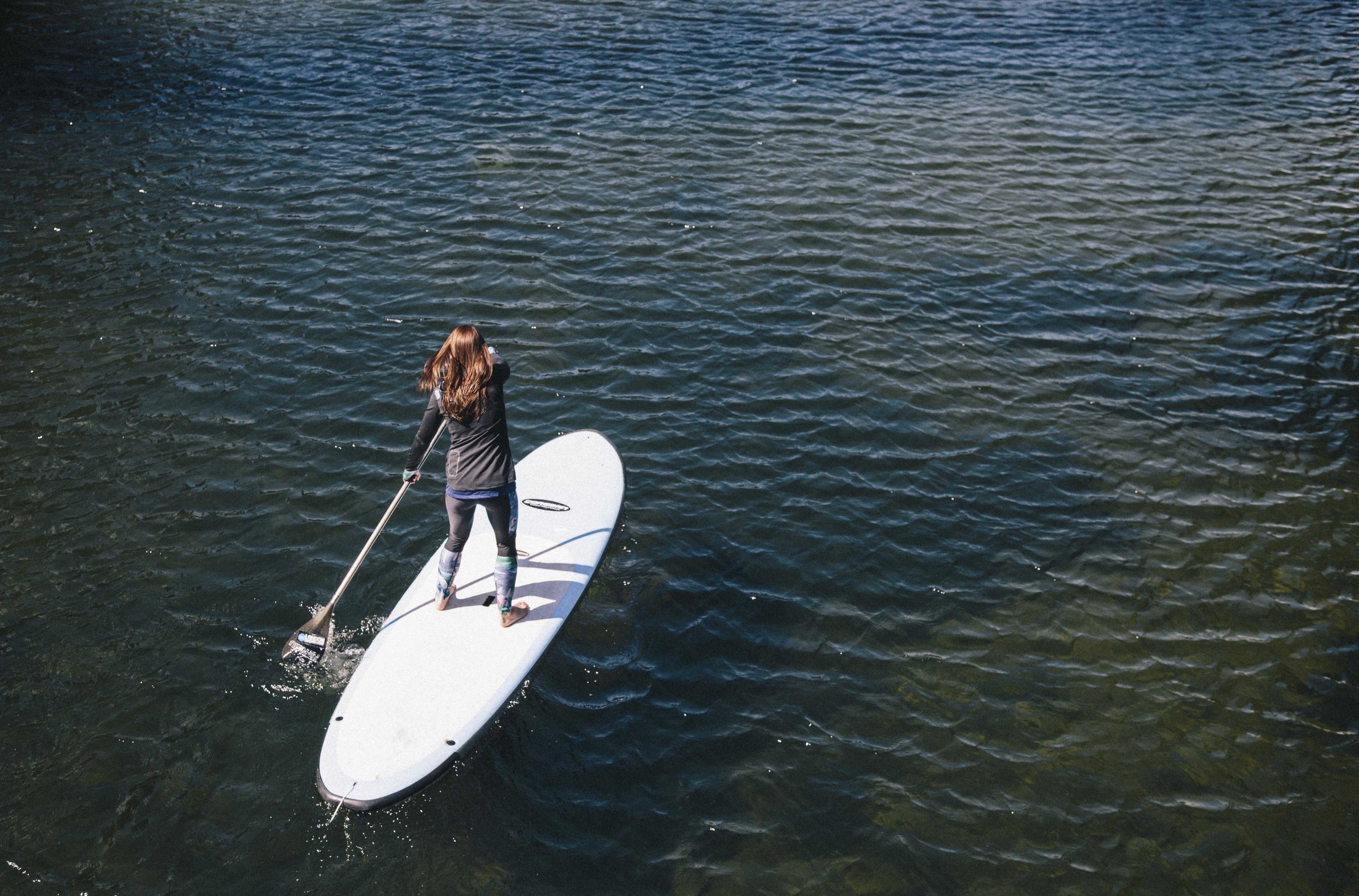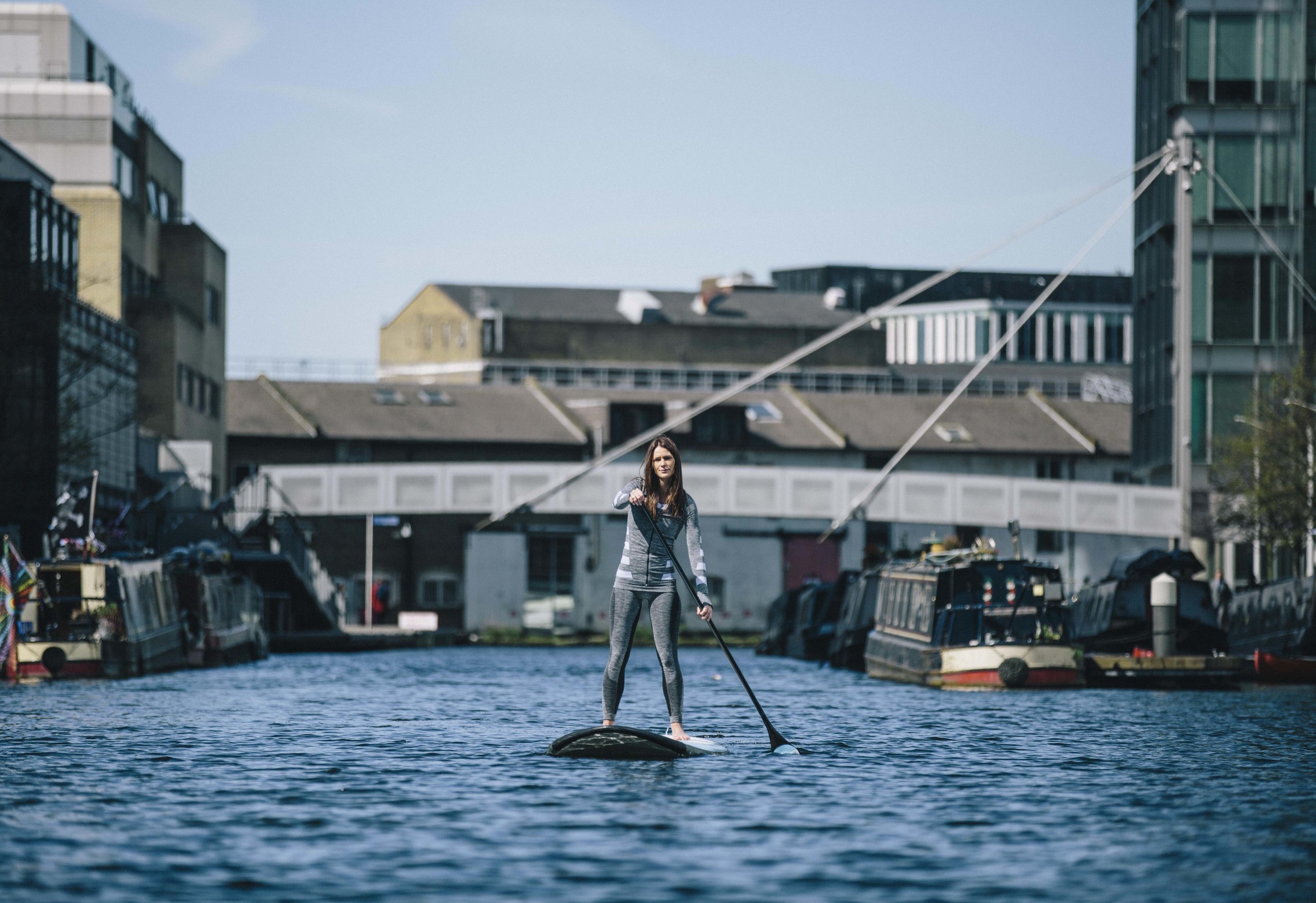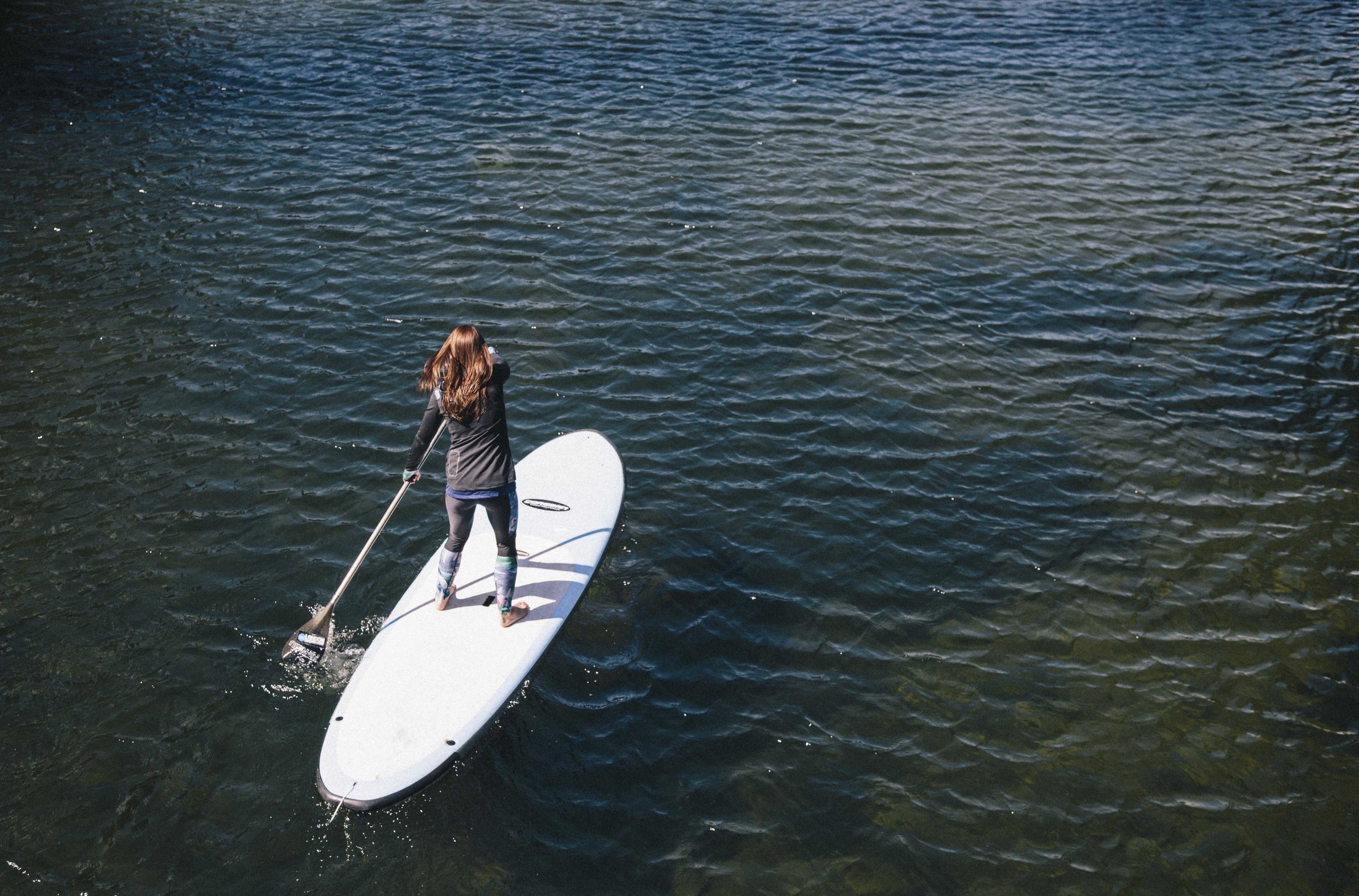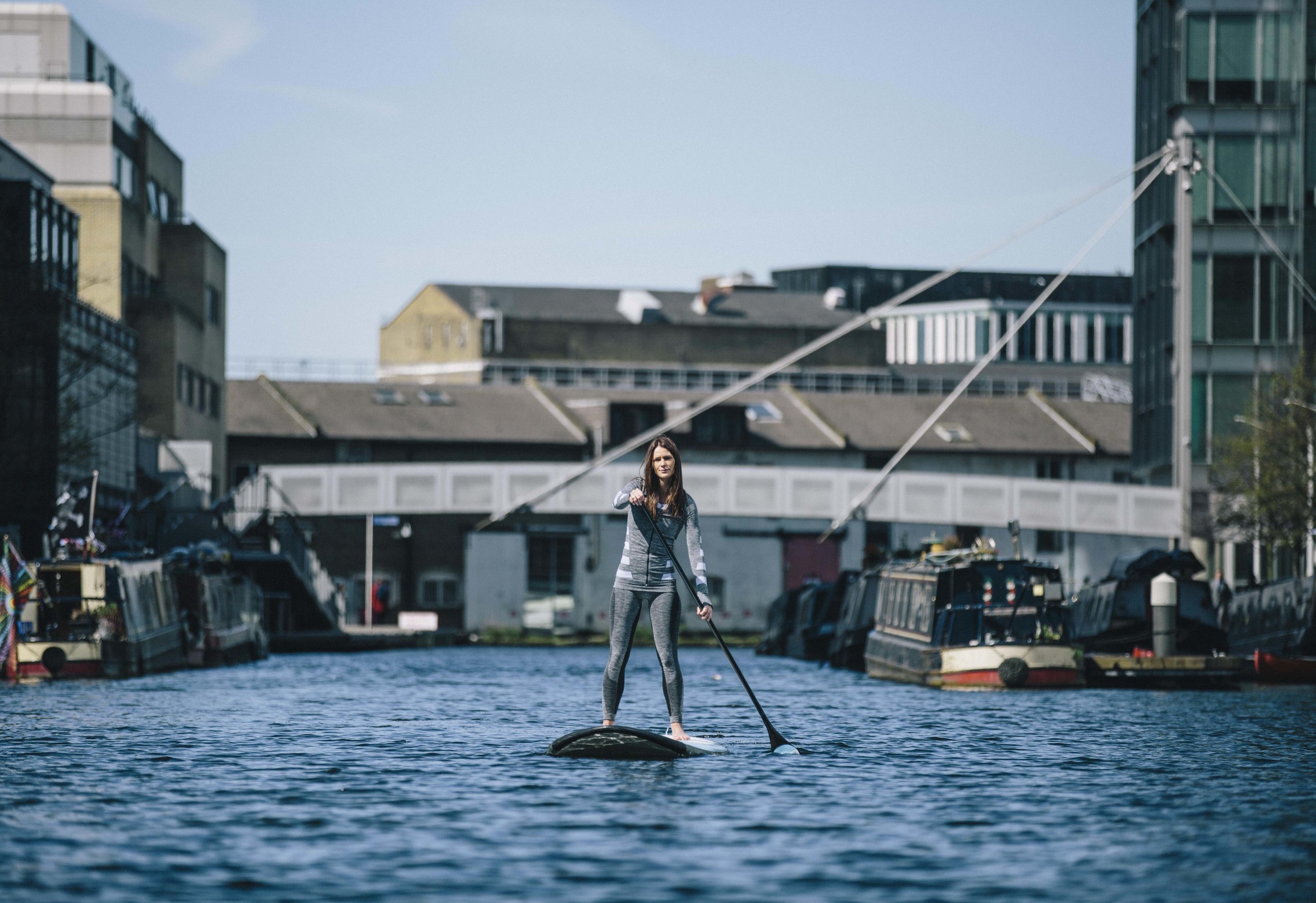 I'm so excited to finally share plans for my latest challenge.
You've possibly seen that I've either been in the gym or on the water doing a lot of SUP recently. Well, truth is, I've been training for #SuperSUPEngland.
It involves paddle boarding the length of England via its connected waterways, using entirely human powered means.
The distance spans 650km (400 miles) and it'll take about 3 weeks to complete (you'll be able to track it all on my website from next week). I'll start from the most southerly point of the connected network (River Wey) up to the most northerly – (Lancaster Canal). All my supplies, including a tent for camping, will be stored on the board adding a further 30kg to the load.
There's two reasons I'm doing this:
Firsty, I'm on a mission to show that anyone can have an adventure and you certainly don't need to travel to far-flung destinations for them. We're actually really lucky to have some incredibly challenging and beautiful terrain – land and water – right here in the UK and we should be carving out the time to explore it more.
This challenge is the first time someone has paddle boarded the length of the country along the canal network. There's immense power in seeing something in an entirely new way and from a different perspective and sharing it to make a positive change… which leads me nicely into reason two.
It may sound obvious but these waterways aren't going anywhere. They should be treasured and nurtured as a presence of calm and tranquility in often dense, urban places. Our iconic canal network is a way of bringing the natural world to populated cities – back to the people – before everything ends up paved to the eyeballs with concrete.
These jewels may be artificial but they are iconic. We should be celebrating them instead of polluting them. By falling in love with our waterways again and trying to protect them we can go some way to help solve the problem.
So, this challenge is about showing that what I'm doing is something anyone can do (I tried SUP for the first time two years ago!) and falling in love with nature and taking on an adventure that is within spitting distance of all of us and inviting you to join my journey in the hope that you'll fall in love with it too.
The challenge will be tracked on my website as well as on Ordnance Survey's website (www.ordnancesurvey.co.uk).
I will also post daily on social media (www.twitter.com/lizzo010) and (www.instagram.com/lizzie_outside) using #SuperSUPEngland. I will also Periscope throughout my journey so you can keep up to date.
I will be supporting two charities as part of this challenge, WaterTrek and WaterAid, splitting all proceeds equally between them both.
Thank you to the following people who have been instrumental in getting this off the ground:
Ordnance Survey
Active 360
Canal and River Trust
Craghoppers